Christopher B. Collander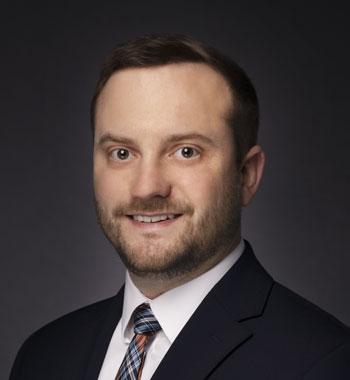 Attorney
Chris graduated from the University of Tennessee – Knoxville in 2012 with a Bachelor of Science and Education degree in Sports Management and minors in Business and Political Science. While at Tennessee, he had a full-time internship working 40-hours/week with the athletic department compliance division to ensure the athletic teams were staying within the guidelines of the NCAA rulebook.
Chris graduated from IIT Chicago-Kent College of Law in May of 2016 and sat for the Bar Examination in July of 2016. He was admitted to the Illinois Bar in November of 2016. During law school, Chris held several internships: one with a Civil Litigation firm in Glenview; another with the City of Naperville, where he had his 7-11 License and assisted the City Prosecutor in Traffic Court and DUI Court; and with The Law Offices of Dan M. Collander.
Chris is a member of the Illinois State, and DuPage County Bar Associations. He is also a member of the Naperville Area Young Attorney's Club. Since graduating from law school, Chris began working full-time with Dan Collander, focusing on Residential Real Estate as well as Estate Planning.
Chris is looking forward to joining several community organizations within Naperville and surrounding area so that he can give back to the community he grew up in.
He currently lives in Naperville with his wife (m. 2019) and baby daughter (b. 2022). Outside of work Chris enjoys spending as much of his time away from the office with his wife and daughter, while also playing competitive amateur golf, being a White Sox fan, completing 1000-piece jigsaw puzzles and generally having fun with his family and friends.
Practice Areas:

Residential Real Estate
Estate Planning (Wills, Trust, Powers of Attorney)
Probate
Corporate Law (Formation, Annual State Filings)
Bar Admission:
Education:
IIT Chicago-Kent College of Law, Chicago, IL, May 2016, J.D.
University of Tennessee, Knoxville, TN, 2012, B.S.E.D Sport Management, Minors in Business and Political Science
Past Employment Positions:
Collander Law Offices, Ltd., Naperville, IL, Associate, August 2016 to November 2016

Attorney, November 2016 to Present

City of Naperville, Naperville IL, Legal Intern, May 2015 to August 2015
Law Offices of Dan M. Collander, Ltd., Naperville, IL, Legal Intern, May 2015 to August 2015
Borek and Associates, P.C., Glenview IL, Legal Intern, May 2014 to August 2014
Professional Associations and Memberships:
Illinois State Bar Association
DuPage County Bar Association
Illinois Real Estate Lawyers Association
Naperville Area Young Attorneys Group