Naperville Real Estate, Estate Planning and Business Formation Firm
Trusted Residential Real Estate, Business Incorporation, Estate Planning and Probate Attorneys Serving Aurora, Plainfield, Bolingbrook and the Western Suburbs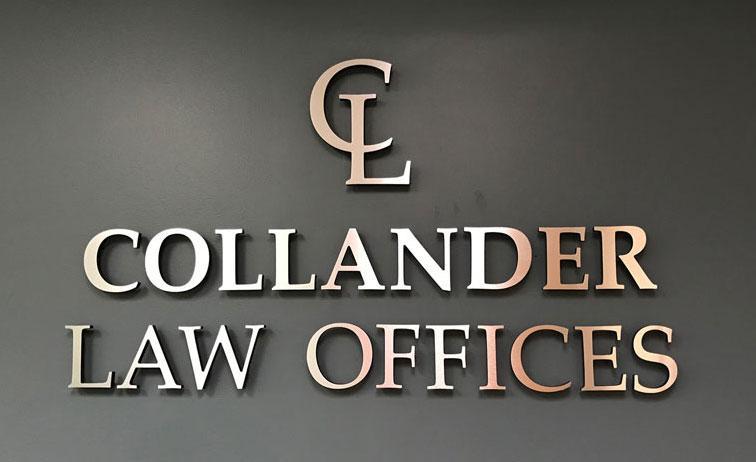 Whether you need help with purchasing or selling real estate, forming a new business or planning for the future, it helps to have an experienced leader on your side. Collander Law Offices, Ltd. is a premier firm with a stellar reputation for providing personable, skilled representation. We make our client's goals our own and always strive to offer prompt, friendly, and client-centered professional service.
Since 1979 we have worked toward a goal of offering affordable service and being readily available to provide assistance to our clients. Our dedicated attorneys are pleased to provide:
Repeat Clients, Repeat Success
One of the best indicators of our success is the high rate of referral we enjoy. Not only do our clients return to us for additional services, but they refer us to loved ones and business associates. At our firm, we work and live by principles steeped in client satisfaction, education and communication.
In short, we believe in treating others as we would want to be treated. Every client is different and brings a unique set of circumstances to the table. We strive to stand out in a world of cookie-cutter representation. You and your family will never be seen as a case file, but as trusted allies.
Proven Results, Community Connections and Prompt Response
Making a great initial impression is priceless. To that end, we offer the first consultation at no charge. We will spend time getting to know you and your desires. The meeting also gives us a chance to show you how we can assist with your real estate, estate planning or business formation matter. We will take as much time as necessary to get to the heart of what you need. At the conclusion of our meeting, you will have a clear picture of the services we provide and a plan for addressing your concerns and needs. For our real estate clients, we offer a flat fee for our services. For all other services, we will take the time to carefully explain our cost structure.
Getting the job done right the first time requires great skill, organization, and understanding the needs of the communities we serve in DuPage County and the western suburbs of Chicago. We are happy to share stories about the successful outcomes we have secured for our clients. To serve our real estate clients best, we have access to other top professionals such as title companies, licensed surveyors, and lenders to help get things done as quickly as possible. For all services, we provide prompt response times to avoid needless delays. We invite you to meet with us to learn why clients choose us, again and again. Contact us online or call us at 630-420-1333.